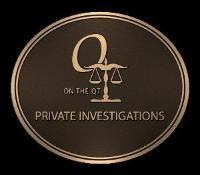 Welcome to On The QT!

We are a full-service investigations agency and the source for all your investigative needs. Our highly-trained and experienced investigators approach each investigation with commitment, tenacity, diligence, and creativity.

We have a very hands-on approach to each assignment and encourage dialog, questions, and feedback. We respect the confidential nature of each investigation.

On The QT is a Los Angeles, California based Private Investigations agency. Our investigators have a broad experience base conducting unique and specialized investigations ranging from locates and witness interviews to high-profile criminal defense trial support. We provide personal service to meet your individual needs, upholding the ethical standards upon which we have built our reputation... to deliver confidential, comprehensive, and professional investigative results. Please review our Investigative Services page for details on some of the services we provide. We look forward to working with you.